For every Sto-Rob frenchie there is a special family that loves them beyond measure. Which is just as it should be for all dogs of course. I thank each and every one of you special people for loving my creation as much as I do.
Below is Dodge who is 11 years old. He is spoiled rotten by Danette and Candel and living the good life.
Ch. Sto-Rob's VanGogh of Pettytales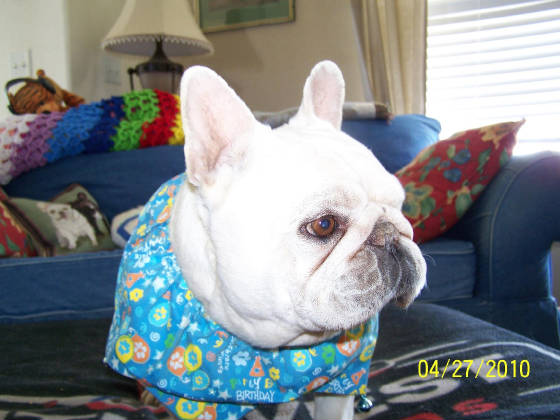 Below is Spike who is adored by Carol and John and lives in beautiful California.......Where he is definitely king of the castle.
Ch. Sto-Rob Novel Idea.............aka Spike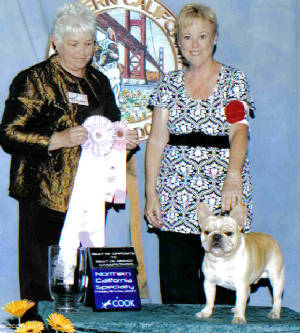 Below is Delilah who was one of the Rainbow litter that our Dream gave us. This whole litter was fabulous. Delilah is retired and living with Sarah who loves her dearly.
Ch. Sto-Rob's Devilish Delilah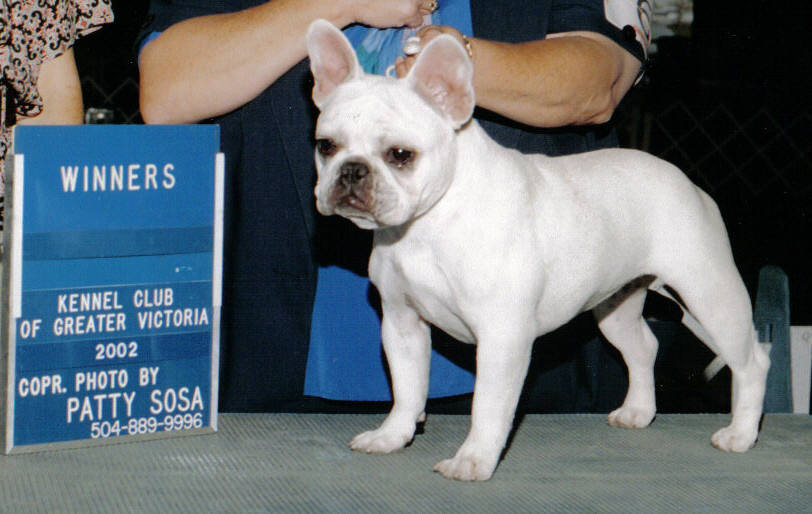 Below is Tootsie who is the funniest silliest girl in the world!! She is the mother of Cooper and he is definitely her son. She is loved by Vicky and rules her groom shop and her home with an iron paw.
Ch. Sto-Rob's Sweet Addiction.....aka Tootsie